Services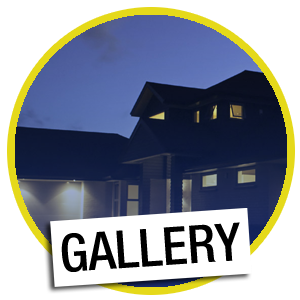 The leading Mini-Split Heat Pump cleaning system around the world has arrived in your neighbourhood.
Developed in Australia. The HydroKleen system is now being used in more than 40 countries around the world. The HydroKleen System was developed especially to clean heat pumps. It is the only system in the world that has such a system.
HydroKleen only uses products that have been certified by the National Asthma Council of Australia. We specialize in the cleaning and sanitizing of Mini-Split Heating and Cooling Systems which will reduce your risk of respiratory illnesses, and infections caused by fungi and other contaminants. It will also reduce your energy bill and extend the life of your Mini-Split System.
We Also clean Air Exchange Systems and Clothes Dryer Vents.
Click on the individual services available on this tab to discover more information on each service. Remember your systems aren't cleaned unless they are HydroKleened.
| | |
| --- | --- |
| | If you need help installing, reinstalling, tightening, wiring and rewiring ceiling fans of all shapes, sizes and models, Thomas Edison Electric is the company to contact. |
| | Thomas Edison Electric will work closely with you to create the perfect lighting for you whether it's inside or outside your home. We install lighting for every room in your home as well as security and landscaping lighting for outdoors. |
| | IS YOUR PANEL SAFE? Do your lights flicker? Should the breakers in your panel trip frequently? Do you see flashes or sparks from your panel? Is your panel hot to the touch? Do you hear a buzzing sound coming from your panel? If you notice any of these warning signs don't hesitate, contact the experts at Thomas Edison Electric to inspect your electrical Panel. You have the power to protect your family and your home. |
| | Surge Protectors are designed to protect your sensitive electronic equipment and major appliances in a home at their electrical source. Don't settle for a run of the mill surge protector you can purchase at any retail store. Protect your valuables with a top of the line surge protector installed by Thomas Edison Electric. |
| | If your home was built in the mid 60's or 70's, or if you did a partial renovation to one section of your home, it is very possible you have aluminum wiring in your home instead of copper. Contact Thomas Edison Electric today for an Electrical Inspection Report of your home. We also do wiring on new homes and rewire homes during renovations. |
| | One of the most overlooked devices in your home is a smoke detector. There are basically two types of smoke detectors: one that is wired into your monitored security system and the other that generally issues a loud audible/visual alarm from the detector itself. Contact Thomas Edison Electric for a schedule appointment to install one of these life saving devices. |
| | Ground Fault Circuit Interrupters or GFCI's can help prevent electrocution. To prevent a person from receiving a shock, GFCI's cut the power before he or she can get injured. GFCI's are generally installed where electrical circuits may accidently come in contact with water. They are most often found in kitchens, bath and laundry rooms, outdoors, and in garages where electrical tools might be used. If you do not have GFCI's installed in your home or you need additional ones contact Thomas Edison Electric today. |
| | Renovating your home can be challenging and exciting and to cut expenses you may want to do a lot of the work yourself. That is great but when it comes to electrical work please hire an expert. Working with electricity can be dangerous and perhaps fatal if you do not know what you are doing. So before you start your renovations contact Thomas Edison Electric. We are the experts in rewiring, upgrading electrical panels, lighting, security and any other electrical work you may need. |
| | Code Compliance is very important to Thomas Edison Electric. We are certified and insured and adhere to and comply with local, and national codes. We can also ensure that your home is up to code. Contact us to schedule an appointment for this service. |
| | Automatic Standby Power Generators protect your home every second of the day, automatically supplying power in the event of a utility storage. For more information on Standby Power Generators click on the Generator Tab at the top of the site. |
| | Ductless Mini-Split Heating and Cooling Systems, also known as Heat Pumps, provide affordable comfort all year round. For more information on Heat Pumps click on the Heat Pump tab at the top of the site. |
| | Security: Alpha Alarm Tech, a division of Thomas Edison Electric, offers many types of security including: Burglary protection, cameras, home automation, monitoring and access control systems. For more information on all these security services click on the Security tab at the top of the site. |
| | Water heaters are the second highest source of energy usage in the home. Thomas Edison Electric will install energy star certified water heaters for your easy choice for energy savings, performance and reliability. |
---
Rates as low as 12.99%
Get Started Today, Better Rates Than Credit Cards
Loans from $1,000.00 to $100,000
Online Application You Can Do Yourself
No Hidden Fees
Up to 20 years Amortization
Loans Are Open
The Wrld's best
In a few short years, Thomas Edison Electric has become a leading company for installing and servicing heating and cooling systems. Our growth has led us to open our doors to a new company, HydroKleen Atlantic, which has the only System in the world that is designed for cleaning ductless mini-split heat pumps. Our client's health is important to us; therefore, we have invested in a System that is certified by the Asthma Society. This means that the method and solution used is safe to use in their home. This ensures exceptional customer service to anyone who contacts us. 1-833-245-5336 www.hydrokleenatlantic.ca